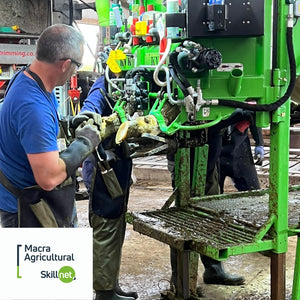 Webinar Introduction to Hoofcare: How much is lameness costing you?
Macra Agricultural Skillnet are delighted to host a free one hour webinar on hoofcare with Eko Hoofcare on Wednesday 27th September 2023 at 8pm. The webinar will look at  the following topics:
Risk factors to watch out for
Welfare issues
Mobility scoring
Preventative measures
Importance of routine hoof trimming
Please note this is not a substitute for a Hoofcare training course 
Register for the webinar at  https://macra.zoom.us/meeting/register/tZIkce-grzIsEteLtPMjRBqFG234vdgrF5BT 
If you are interested in a booking a hoofcare course, book your place on one of our courses in November at : https://www.macraskillnet.ie/pages/courses. 
---